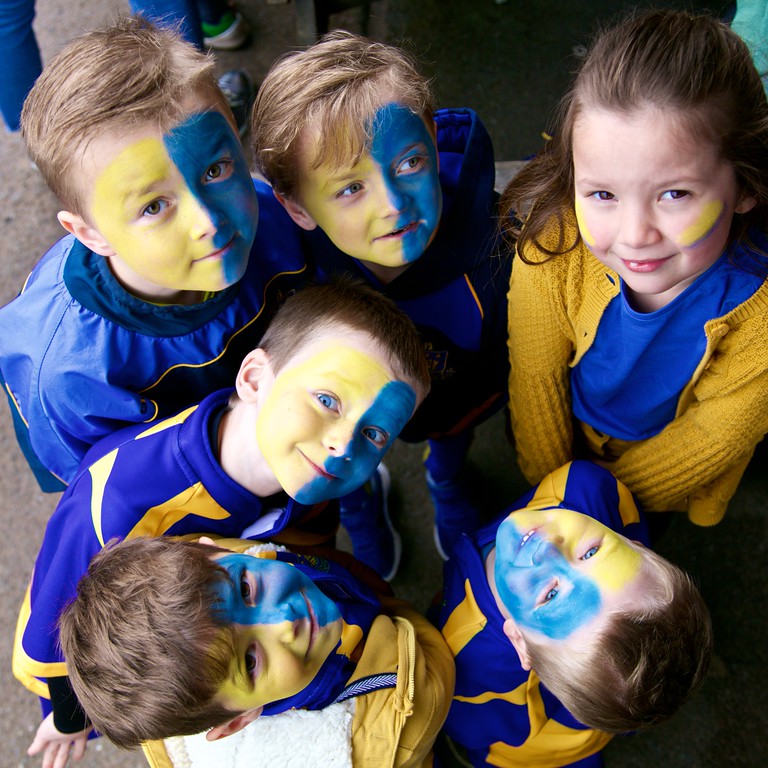 Welcome to Kenilworth RFC where we are proud to offer a highly successful Mini & Juniors section. 
Here at Kenilworth, we embrace the core values of rugby (teamwork, respect, enjoyment, discipline, and sportsmanship) and aim to create an inclusive environment for all players.
At the heart of our club is our continuous drive to create a friendly and safe atmosphere where children have fun whilst learning the game. 
Our teams (both boys and girls) range from U6s – U12s (Minis) to U13s - U16s (Juniors) and for our keen enthusiasts there is a clearly defined pathway through to Colts and Senior teams. 
Our rugby programme is designed to introduce new elements of the game at each age group to allow children to gain confidence and gradually progress towards the 15-a-side game. This is in line with the RFU's Age Grade Rugby policy.
New members of all ages and abilities are welcome at any time during the season. Regardless of age, children often pick up the basics quickly through continual encouragement from coaches, players, and parents.
The season runs between early September and end of April and is played on a Sunday morning between the following times:
09:30 – 10:30 Minis (U6s – U12s) and Girls Tag team
11:00 – 12:30 Juniors (U13s – U16s)
Training (and most of our home games) take place at the Cowpatch on Glasshouse Lane, adjacent to Kenilworth Wardens (the postcode is CV8 2AL). Toilet and refreshment facilities are available.
During the season we play several friendly games against other clubs. Fixtures are coordinated by our two fixture secretaries:
Through working with the RFU Seal of Approval scheme, you can be sure of high standards of child welfare. Our coaches are trained and qualified at the appropriate levels for age groups and all coaches are DBS checked.  
Kenilworth RFC is a welcoming and hospitable club with a great community feel. We encourage parents, carers and grandparents to get involved and help with the various activities that keep the club running smoothly.
As well as the day-to-day running of the M&J section, we also organise tours and festivals which are great fun for all the family.
If you'd like any further information, or to chat to one of the team, please contact the Team Manager or coach found under the roles tab for the relevant age group.
For further information from the RFU about details of age grade rules, please click here.
For any further queries please contact Mark Pepper (M&J Chairman) via  minisandjuniors@kenilworthrugby.co.uk
CHECK OUT OUR PROMO VIDEO HERE